Saturday, August 25, 2012
Awwwwwww!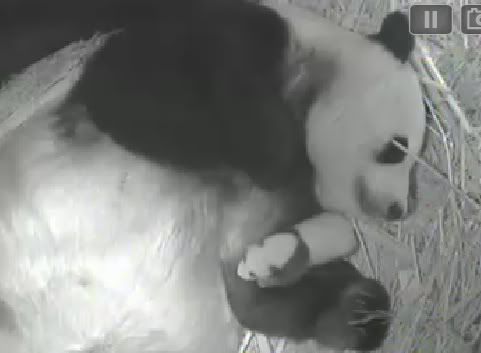 Saturday, August 18, 2012
The new baby in San Diego is already recognizable as a panda, and s/he is trying very, very hard to mobilize!



No, I don't know what that yellow stain in the corner is, since this camera does not broadcast in color.
Saturday, August 11, 2012
Might as well get used to it... this blog is likely to be wall-to-wall bears for a while.