Screen caps blatantly snatched from the San Diego Zoo's latest panda blog video. Yes, he does have all of his toes.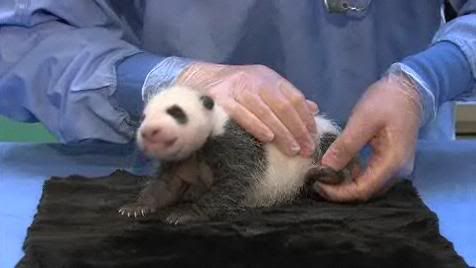 The lil' guy's eyes aren't even open yet.




The information from the zoo's latest entries tells us that the black coloring is actually skin pigmentation; what little fur the lil' guy has is still all white.